Opening Hours
MAIN LIBRARY:
Tuesday & Wednesday: 10- 6pm
Thursday & Friday: 10 - 7pm
Saturday & Sunday: 12 - 4pm
DEDICATED CHILDREN'S AREA:
Tuesday & Friday: 10 - 5pm
Saturday: 12 - 4pm
Children can borrow books and DVDs during Main Library Hours.
RHYME TIME - £3 per child:
Tuesdays at 10.30 with Cara


Friday at 10.15 with Dawn


Monday & Bank Holidays : LIBRARY CLOSED
Welcome to Keats Community Library
Keats Community Library is a volunteer-run registered charity at 10 Keats Grove, London NW3 operated by the community. In March 2012, KCL took over Heath Library from the Camden Council who no longer provide any support.
KCL is supported by the community for volunteers and funding. If you want to help, please see our "Join Us" section.
Visiting the library is free and open to everyone. To borrow books (including large print and other specialist books), DVDs and talking/audio books you only need to register. Come and see for yourself.
+ Over 20,000 items - adult & childen's books, DVDs, large print & talking books adding new books weekly.
+ FREE WiFi across the library + 6 public PCs + Printing and copying in Black & White and Colour. Note: Sessions may be limited when busy so please book to secure your time
+ DVD Rental : 7 days (fee applies)

+We have an active events programme based on Literacy and the Arts generally.
If you would like to join our free mailing list, click on the button to the left of this page or send an email with your details. You can leave at any time and your details are not shared with anyone.
Library card holders are put on the mailing list unless they let us know otherwise.
Latest News & Events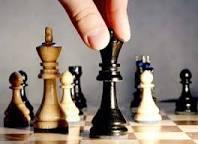 10 December 2015
Click here for more details...
Click here view all news & events..
Activities
Literacy Courses - FREE to all

Do you know someone who needs to improve their reading and writing skills?

Our trained team provide discreet bespoke assistance on a one to one basis.

If you know anyone who might benefit, please call or mail us.

Do you know someone who would benefit from our FREE Computer Courses?
Then Click here for more details
---
Do you need someone to talk to about your computer?
---